Which buildings are we working on?
Our Grant Scheme
We've allocated major grant funding to help preserve, restore, and enhance historic buildings within the High Street Heritage Action Zone. You can see which buildings we're working on below. All works are using traditional materials and methods. Our grants varied between 50% and 75% of the cost of the works.
We are no longer seeking new expressions of interest for grant funding.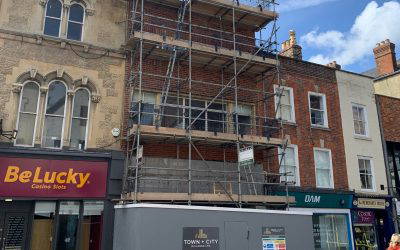 How the funding will be used Cathedral Quarter funding has been agreed to help install a new shopfront on 29 Westgate Street, drawing on Art Deco-style features in the upper windows to inform a period-appropriate design. Before...
read more
For More Information
Get In Touch With The Cathedral Quarter Gloucester Team