About Us
The Cathedral Quarter High Street Heritage Action Zone is run by Gloucester City Council and funded by Historic England as part of its 'High Street Heritage Action Zone' scheme. It is supported by the community through the Cathedral Quarter Partnership.
It follows the city council's successful bid for £1.9million to restore some of the architecturally significant buildings in the Westgate area of the City, bringing them back to their former glory along with a programme of activities and events to engage the local community with the heritage of the area.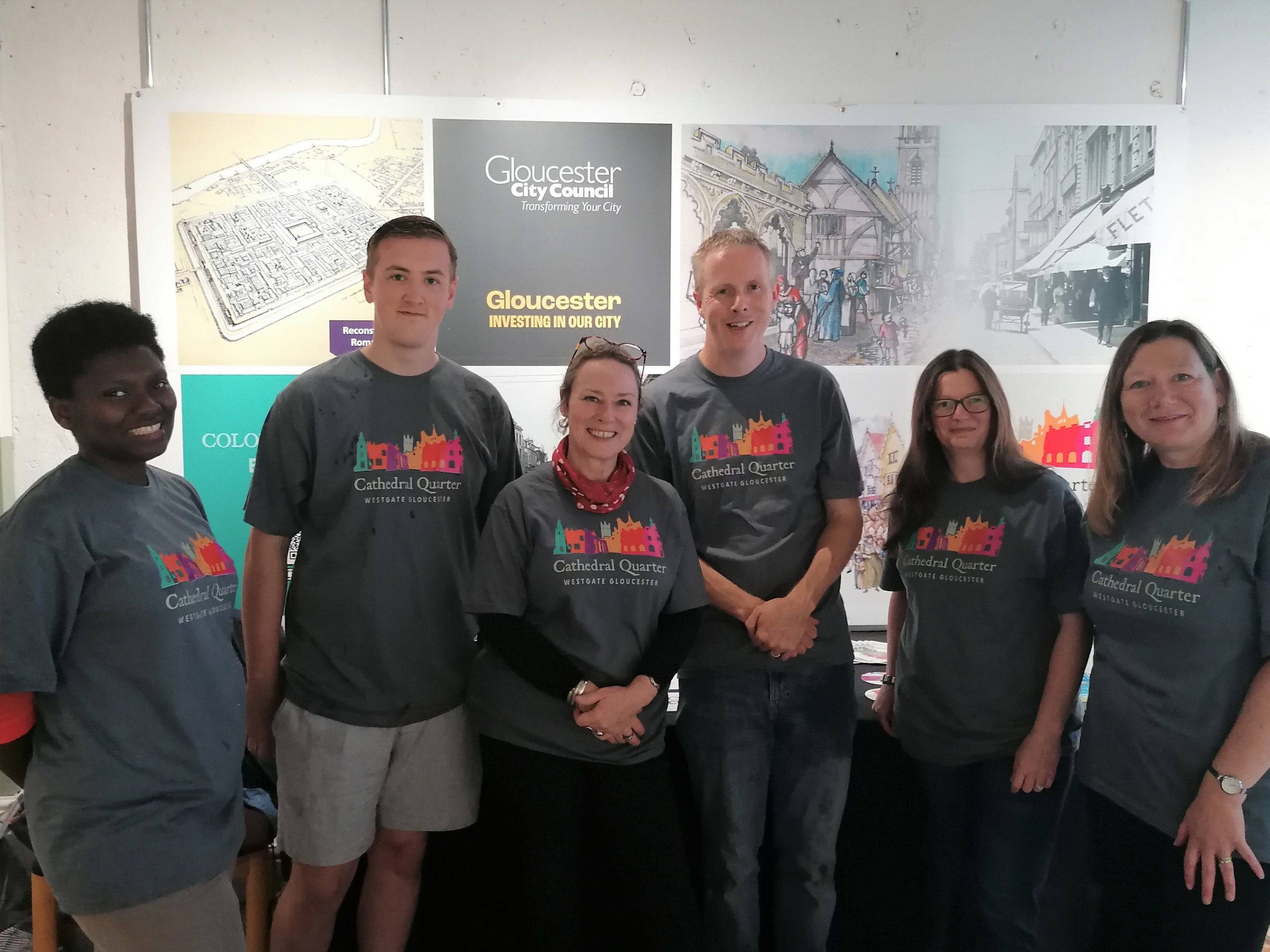 Our Funders and Partners
Gloucester City Council are delivering the project on behalf of the Cathedral Quarter Partnership which involves a wide range of local organisations including;
Revitalising Historic High Streets
Our funders Historic England have released this amazing short video to explain the HSHAZ programme.
You may also be interested in…
Street Scene
Our project includes:
Making Open Spaces More Attractive
Using Open Spaces For Activities
Using Open Spaces For Events
Events & Activities
Our events programme includes:
Arts & Cultural Events
Heritage Awareness Events
Workshops for Professionals
You may also be interested in…
Street Scene
Our project includes:
Making Open Spaces More Attractive
Using Open Spaces For Activities
Using Open Spaces For Events
Events & Activities
Our events programme includes:
Arts & Cultural Events
Heritage Awareness Events
Workshops for Professionals
For More Information
Get In Touch With The Cathedral Quarter Gloucester Team