Share your stories of Westgate Street
We would love to hear from you if you have stories, old photographs or documents relating to buildings, businesses, people or events on Westgate Street.
Attend one of our regular drop-in sessions at 21 Westgate Street or get in touch to arrange a chat with the Westgate Stories team.
Email: westgatestories@gmail.com
Facebook: Cathedral Quarter Gloucester
Working with our partners at Gloucester Cathedral, Gloucestershire Archives, Gloucester Civic Trust and Museum of Gloucester, we will share our findings in monthly exhibitions, blogs, films and art detailing your unique stories of Westgate Street. Our digital collection will be donated to Gloucestershire Archives when the project ends.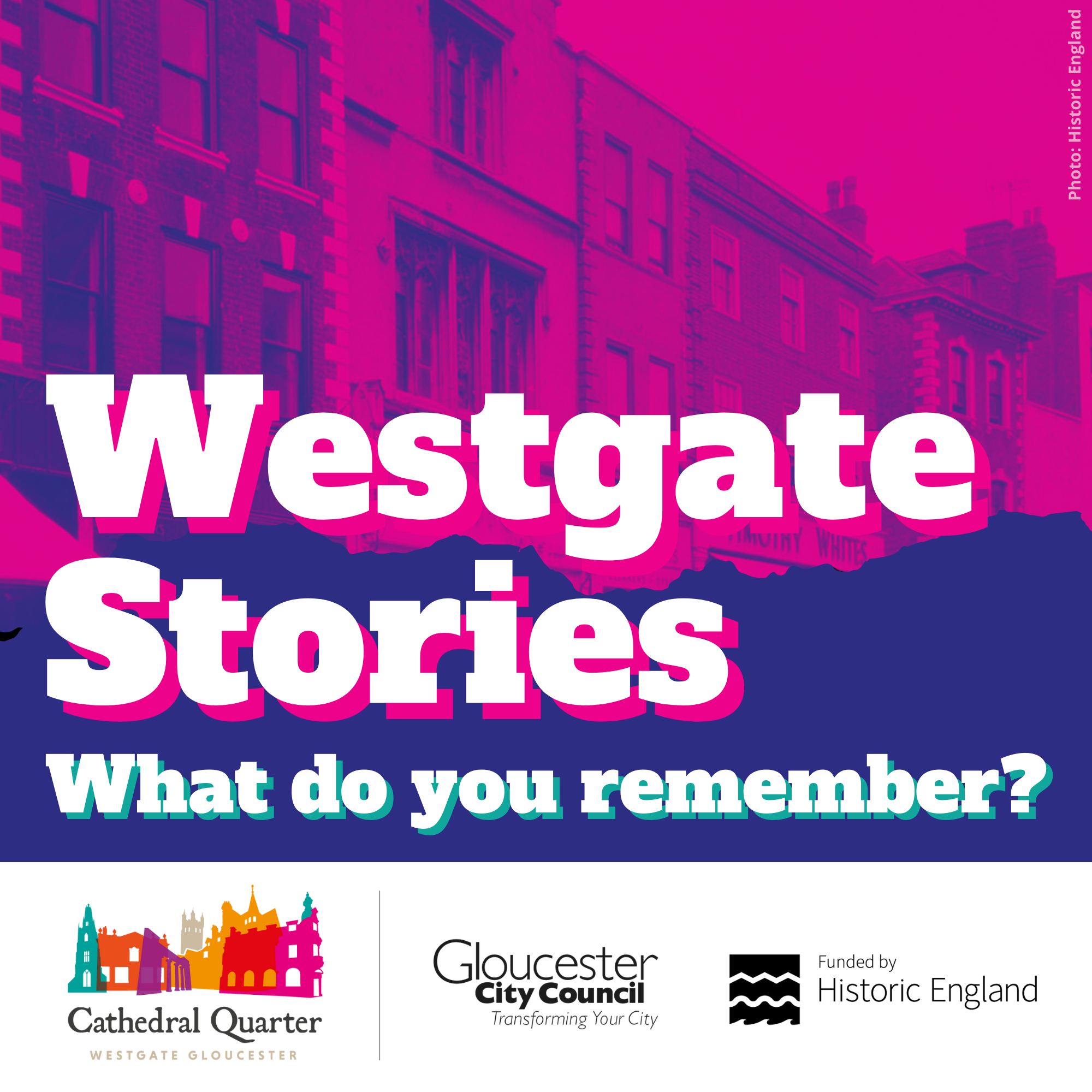 You may also be interested in…
Street Scene
Our project includes:
Making Open Spaces More Attractive
Using Open Spaces For Activities
Using Open Spaces For Events
Events & Activities
Our events programme includes:
Arts & Cultural Events
Heritage Awareness Events
Workshops for Professionals
You may also be interested in…
Street Scene
Our project includes:
Making Open Spaces More Attractive
Using Open Spaces For Activities
Using Open Spaces For Events
Events & Activities
Our events programme includes:
Arts & Cultural Events
Heritage Awareness Events
Workshops for Professionals
For More Information
Get In Touch With The Cathedral Quarter Gloucester Team