Westgate Stories – from the people who lived, worked, and played here
We've been collecting people's memories of Westgate through a series of reminiscence sessions around Gloucester. People have shared their memories of the Westgate smell, mods and rockers in the Caffe Roma, working on the Severn, and of the street's many wonderful characters and inimitable personalities.
You can find all these fantastic stories in our newly published booklet – available in person from the Museum of Gloucester on Brunswick Road or the Folk of Gloucester on Westgate Street. Alternatively, email us at cathedralquarter@gloucester.gov.uk to get hold of a copy
But there are still so many more stories to tell. We'd love to hear your memories of Westgate Street in times gone by, or see your old photographs and documents. Please get in touch.
Email: westgatestories@gmail.com
Facebook: Cathedral Quarter Gloucester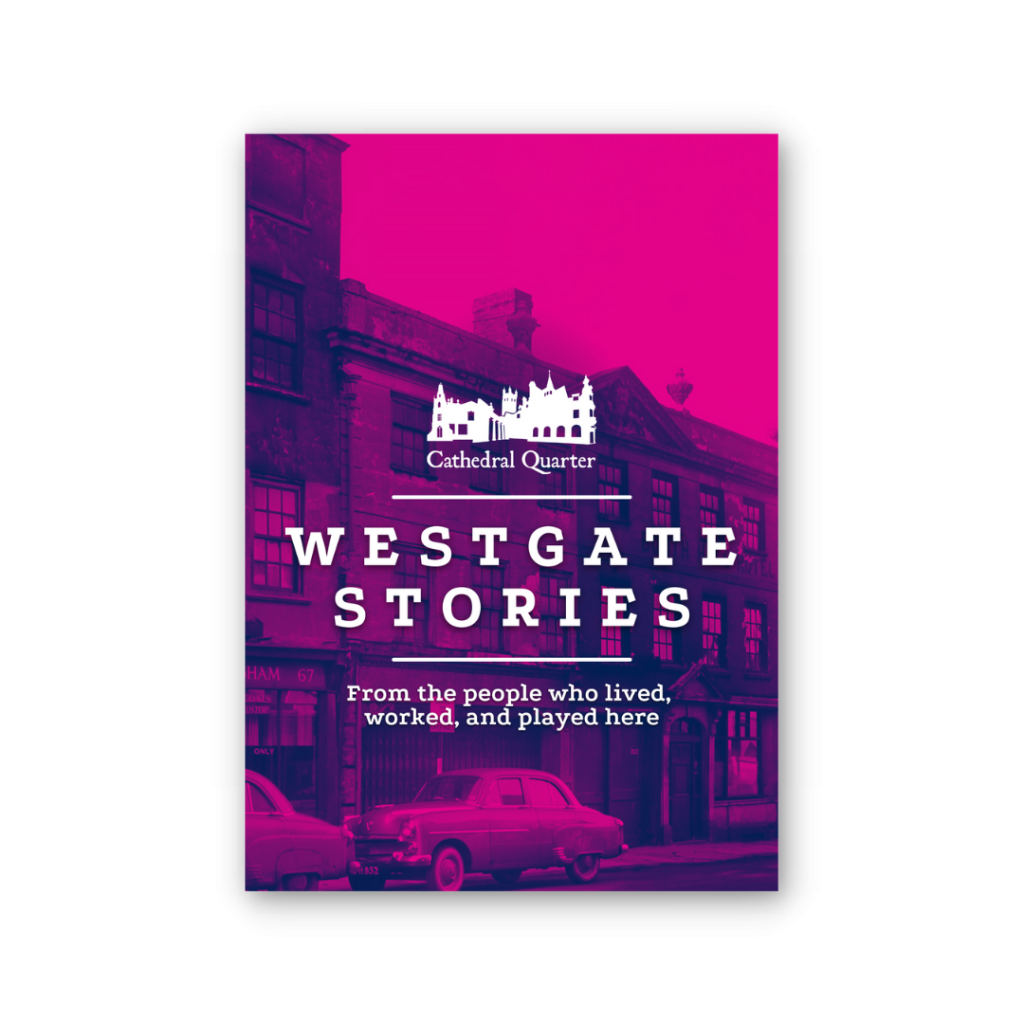 You can buy a copy of our booklet from the Folk of Gloucester
You may also be interested in…
Street Scene
Our project includes:
Making Open Spaces More Attractive
Using Open Spaces For Activities
Using Open Spaces For Events
Events & Activities
Our events programme includes:
Arts & Cultural Events
Heritage Awareness Events
Workshops for Professionals
You may also be interested in…
Street Scene
Our project includes:
Making Open Spaces More Attractive
Using Open Spaces For Activities
Using Open Spaces For Events
Events & Activities
Our events programme includes:
Arts & Cultural Events
Heritage Awareness Events
Workshops for Professionals
For More Information
Get In Touch With The Cathedral Quarter Gloucester Team